Home investment has always been considered as the lucrative way to secure capital and can make a killing. With this, home investment has had been considered a daunting task because it needs a meticulous approach to find out the best property with fruitful benefits. And to make that possible builders are moving heaven and earth to come up with an exclusive range of projects to meet modish lifestyle and for this, bank loan offers on housing loan act as a small hope to get out of the worst situation.
LET US GIVE YOU DEETS ON THE HOME LOAN OFFER BY TRUSTED & KNOWN BANKS!!
BANK OF BARODA HOME LOAN INTEREST RATE
Home loan rates from 6.75 percent to 6.50 percent, these rates would be extended to make the home buying affordable for novice home buyers and investors. And bank offers longer loan tenure for up to 30 years with low processing fees (0.25 % – 0.50 %) for both salaried and business persons.
BENEFITS HERE
There will be no prepayment charges on floating rate home loans
Heaps of loan repayment options for you
Free credit card and concession of 0.25 percent on a car loan
Top-up loan facility for up to 5 times
CANARA BANK HOME LOAN INTEREST RATE
This bank comes with two different loan interest rates- 6.90 % p.a. for women and 6.95 % p.a. for others with the tenures of up to 30 years the fees is just 0.50% that comes out to Rs 10,000.
And floating rate packages are available for the right flexibility in your investment.
EMI CALCULATOR
Amount Rs 10 Lakh
10 years it comes out Rs 11,559
20 years it comes out Rs 7,693
30 years it comes out Rs 6,586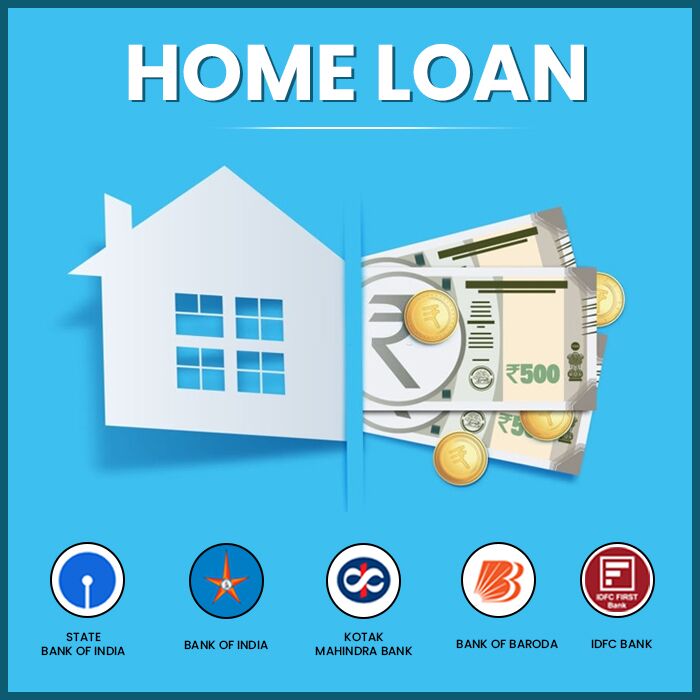 BANK OF INDIA HOME LOAN INTEREST RATE
The interest rate is 6.85 percent with the processing fee range of 0.25% (Max Rs. 20,000) with the loan amount up to Rs 5 Cr. for 1-30 years tenure.
PERKS HERE
No pre-closure fee for floating rate loan
No guarantor required
No part payment Fee
Top-up loan available
LOAN SCHEME HERE
BOI Star Home Loan- 6.50-8.35 percent p.a.
BOI Star Diamond Home Loan- 6.50-8.35 percent p.a.
Star Pravasi Home Loan- 6.50-8.35 per cent p.a.
Pradhan Mantri Awas Yojana- 6.50 per cent p.a.
BOI Star Loan Against Property- 9.10 percent p.a.
SBI (STATE BANK OF INDIA)
Here the interest rate comes in different ranges (6.90-9.70 percent) with the processing fee of Rs 2,000- Rs 10,000) with the tenure range 1-30 years.
This bank is rated 4.5/5.0 from different users that escalate the level of trust.
BENEFITS BY SBI
Part-payment available
No guarantor needed
Doorstep service for you
Special discount for women applicants
LOAN EMI CALCULATION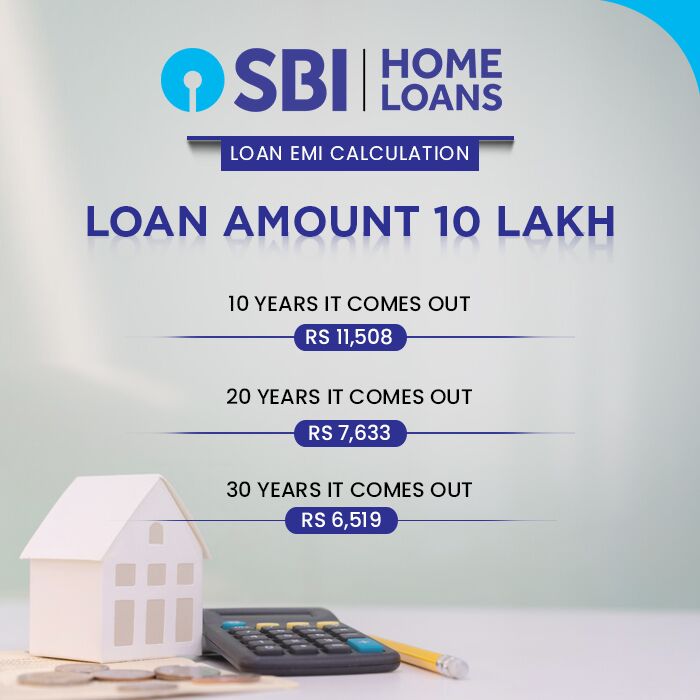 KOTAK MAHINDRA BANK HOME LOAN INTEREST RATE
The bank offers attractive rates at 6.50 percent p.a. for both salaried and self-employed applicants. The loan tenures up to 20 years and even the bank brings concessions for women borrowers.
Part-payment fee= Rs 0 and preclusive fee= Rs 0 with an insurance option to cover your home loan at an attractive premium rate.
IDFC BANK
Here the home buyers will get 6.90 percent p.a. with 3 percent fee of your loan amount, flexible loan available on both constructing house or purchasing, salaried and self-employed can avail loan facility in IDFC bank.
Avail IDFC home loan interest rate today to buy your dream living space in Sobha City Gurgaon sector 108.
CRITERIA HERE
21 years to 60 years- For salaried group
23 years to 70 Years- For Self Employed group
DOCUMENTATION THEY NEED
Age proof
Address proof
Identity proof
Last 2 year's income tax return
6 month's bank statement
Passport and visa copies
PNB BANK (PUNJAB NATIONAL BANK)
Here interest rate comes in two different slabs-
Up to Rs. 30 Lakh- 6.95 per cent p.a.
Up to Rs. 35 Lakh- 7.20 per cent p.a.
A maximum of Rs 1 Cr. can be availed by people who are living in capital and metro cities.
PNB bank home loan interest rate criteria:-
Age should be above 18 years and below 70 years
Should have a regular source of income
Both businessman and individual are liable to get a loan for home
BAJAJ BANK HOME LOAN INTEREST RATE
Bajaj Bank home loan interest rate 6.70 percent -14 percent p.a. with the loan amount of Rs 10 Lakh- Rs 3.5 Cr.
And loan tenure for up to 20 years where the salaried individual can avail 0.80 percent charges and self-employed individual up to 1.20 percent.
CITY WISE CRITERIA
Delhi, Faridabad, Gurugram, Thane, Mumbai- Monthly Salary Rs 30,000 (min. property value Rs 15 Lakh)
Bangalore, Baroda, Chennai, Jaipur, Lucknow- – Monthly Salary Rs 25,000 (min. property value Rs 15 Lakh)
And one should be between 25-70 years of age, also should have 5 years of continuity in the present business.
So all these trusted and prime banks come with Home Loan offer in the prime property like Sobha City Gurgaon sector 108, Dwarka Expressway offering the perfect merge of 2 & 3 BHK apartments, scattered over 39+ acres of the area where it adds breathable environment with high range of modern amenities to get an active and robust lifestyle.
CONCLUSION
So if you are missing out on the home investment opportunity, then better to grab alluring home loan interest rates from leading banks- BANK OF BARODA, BAJAJ BANK, PNB BANK, KOTAK MAHINDRA BANK, SBI, BAJAJ BANK and more to buy a dream home in any top-notch property that helps in meeting a lucrative property for high ROI.