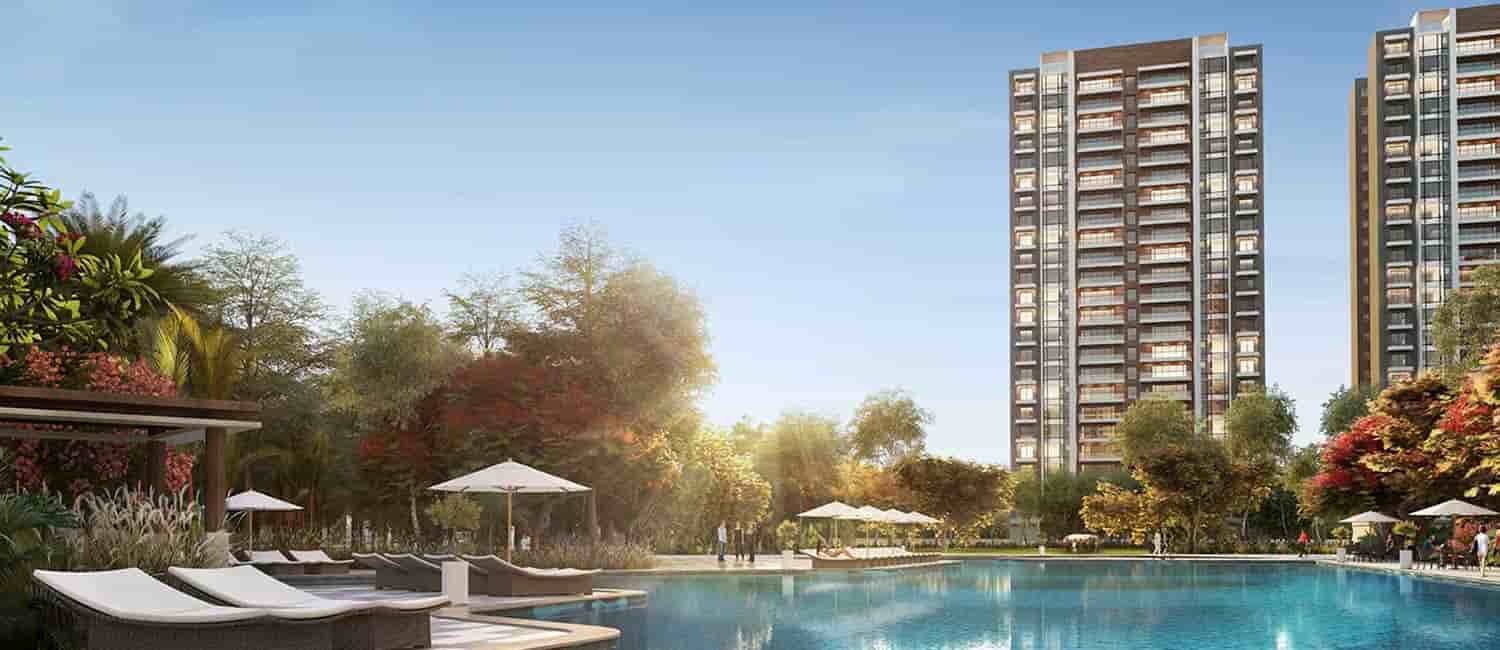 Sobha City Gurgaon Sector 108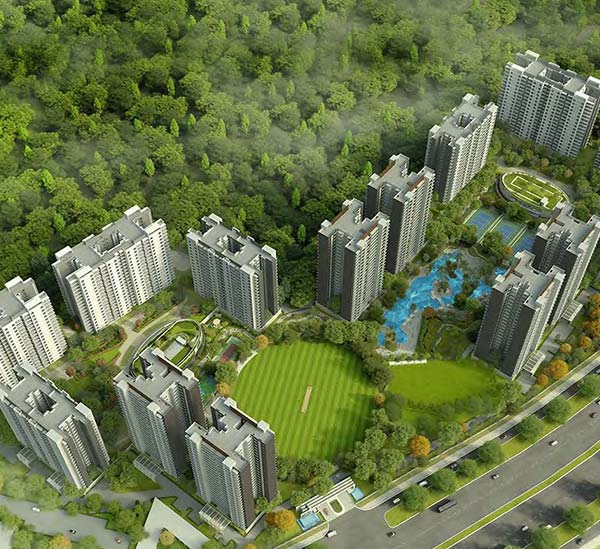 Sobha City Gurgaon project accentuates 5 types (Types A - Types E). 2 Bedroom (Type A) 1381.01 sq. ft., 3 Bedroom (Type B) 1711.29 sq. ft., 3 Bedroom (Type C) 2003.45 sq. ft., 3 Bedroom (Type D) 2072.90 sq. ft. and 3 Bedroom (Type E) 2343.44 sq. ft. All the units are outlined on the futuristic floor plan to get its utmost use and meet the ultra peace, comfort, luxury and privacy.
With a feasible payment plan 30:70, it makes it super easy for the buyers to plan their dream investment with Sobha City Gurgaon, Dwarka Expressway. Indulge in the alluring modern services after a desk bound job, imbibe fresh air with eco friendly ambience, stay in secured premises with the robust security system and more facilities in Sobha City Gurgaon sector 108 makes it the top notch residential project.
Welcome to Sobha City Gurgaon Sector 108, a tribute to the precious gifts of nature. Spread across 39+ acres and surrounded by lushness, this residential community is a RERA approved, secured gated community living with 2 and 3 bedroom apartments. Sobha City Gurgaon Sector 108 on Dwarka Expressway which connects this region from Delhi Border & National highway – 8.
Sobha City Gurgaon is glorious in every sense you can think about your dream home. Designed by world-renowned architect & designer and intelligent planning not only maximizes the potential of your apartment but also makes use of the 39+ acre expanse extremely well.
Crafted by one of the most renowned architects, Sobha City Gurgaon boast of vast open spaces, expensive greenery, and amenities of world-class quality.
USP's of Sobha City Gurgaon Dwarka Expressway
Green open spaces and a dedicated camping ground
Overlooking Delhi's reserved greens and exclusive villa communities
8.5-acre urban park
Internal connected roads lined with trees on both sides
Sustainable groundwater recharge pits
Entrance plaza with security
0.6 Acres of resort style lakelet with an island deck & toddler's pool
2 Fully equipped Gymnasium
Olympic size swimming pool
Come and experience a life that is truly pristine in every way.
Sobha City Gurgaon - Price List
2 BHK
Tower : A1 | Unit Type : A
Size 1381 Sq. Ft.
3 BHK
Tower : A1 & B1 | Unit Type : B
Size 1711 Sq. Ft.
3 BHK
Tower : B3 | Unit Type : B
Size 1711 Sq. Ft.
3 BHK
Tower : B1 | Unit Type : C
Size 2003 Sq. Ft.
How We works
Your Dream Home is Just a Few Clicks & Scrolls Away!
Amenities
Enhance your living experience with the wide range of amenities at two clubhouses – Oval 1 & Oval 2 are spread over 40,000 sq. ft., where you can celebrate the spirit of your community. The central open space at Sobha City Sector 108 Gurgaon is where the community comes together to celebrate life.
Two Clubhouses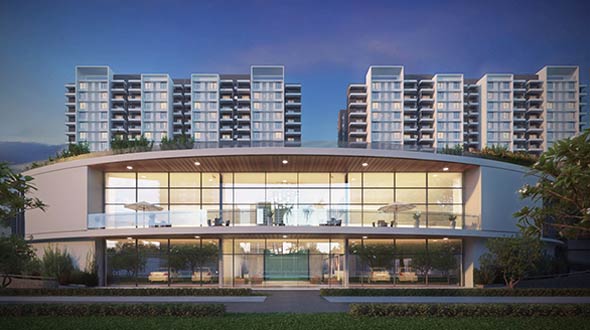 60m Long Olympics Size Swimming Pool
25m Long Indoor All-Weather Swimming Pool
Party Lawn spread over an acre
High Street Shopping and Daily Conveniences
Take care that you have everything you require happy and satisfying lifestyle.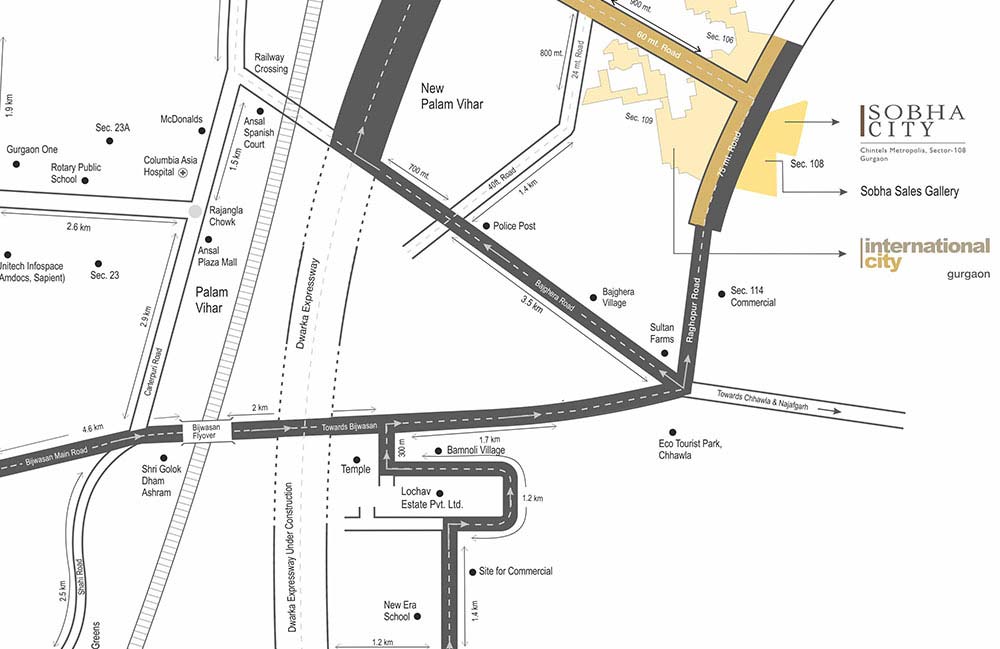 Location Map
Sobha City is located in Gurgaon Sector 108 on Dwarka Expressway, a fast-developing region. The location of the project makes it easily accessible to areas of prime interest such as the NH-8, commercial developments, and various schools and hospitals.
Located in Sector 108 right off the Dwarka Expressway
Best Schools like G.D. Goenka & DAV - 10 Minutes
South Delhi - 25 Minutes
South Campus - 25 Minutes
Gurgaon Central Business District - 20 Minutes
IGI Airport & Aero City - 15 Minutes
JW Marriot Hotel & Novotel Hotel - 15 Minutes
Diplomatic Enclave II - 10 Minutes
18-hole DDA Golf Course - 10 Minutes
Commercial Space, Retail & Entertainment and Office Spaces - 15 Minutes
IICC (India International Convention and Expo Centre) - 10 Minutes
Frequently Asked Questions

---
Q. How much is the total size of the Sobha City Gurgaon 108 ?
Ans. Sobha City Gurgaon is spread over 39+ acres of land.
Q. Which banks are providing loan facility for Sobha City Gurgaon?
Ans. Many reputed government & private banks are providing home loan facility for Sobha City Dwara Expressway.
Q. What is the project location?
Ans. Sobha City is located at Sector 108 Gurgaon nearby Dwara Expressway.
Q. Which property options are available in Sobha City ?
Ans. 2 & 3 bedroom apartments are available for sale in this residential community.
Q. What is the existing price in Sobha City Gurgaon?
Ans. The starting price of the Sobha City Gurgaon is 1.23 Crore.
Q. Who is the owner of Sobha City?
Ans. Mr. PNC Menon is the Founder of Sobha City.
Q. Is Sobha City Gurgaon a Good Investment?
Ans. Sobha City Gurgaon is the most desirable housing projects in Delhi NCR. Indeed the presence of this project near Sector 102, Gurgaon,calls for higher benefits in the future.
The real estate market in this area is quite deep, and hence many developments are coming in a series in this locality.
So an investment point of view, Sobha City Gurgaon Apartments is the lucrative option which offers: -
Quality estate work with the top-notch living standard
State-of-the-art amenities wisely executed in one place
Planned at the entrance of Dwarka Expressway,so reachable to Delhi
Closer to IGI Airport, NH 8
Next to the natural surroundings of Delhi reserved Greens area
DECISION CORNER
Do You Want a deal of Investment? Just let us know!!
Talk For Right Investment
About Sobha Developer
Sobha is one of the reputed names in Indian Real Estate Industry headquartered in Bangalore, India. This real estate developer is active in the business of construction, development, sale, administration, and operation, residential & commercial developments, townships and other real estate related activities. Their residential & commercial and township developments in 9 cities (Bangalore, Gurgaon, Chennai, Pune, Coimbatore, Thrissur, Calicut, Cochin, and Mysore) have fulfilled the desire of luxury home with international class features & amenities at a very reasonable price.